O!PLAY is a VOD Manager for the Orgazmik Video On Demand Download Service. O!PLAY is an easy all-in-one solution to handle:


The selection of films
The download process (including resume)
The file management
The playback



We would like to hear from you if you have remarks or problems using the software. Write to: vod@orgazmik.com



The use of this software is free of charge. O!Play is small, simple and does not contain any malware or spyware. It's a perfect tool for using the Orgazmik VOD service very easily. It's not mandatory to use O!Play, you may also use our download service the traditional way by using the functions on our website.

Please note the following system requirements:

Operating System: Windows XP, Vista
At least 1,3 GHz processor speed
256 MB memory (RAM)
At least 5 GB left on the harddrive
Installed Windows Media Player, at least version 10
Broadband internet connection
The free test films are working fine

Download O!PLAY Version 1.2.2 (3.0 MB)

Readme | Release Notes


INSTALLATION

Click above on the link "Download O!PLAY" and save the file to any folder. After the download process has completed you start the installation by double clicking the file you have just downloaded. The installation process is very simple and consists only of a few self explaining steps.

We hope you enjoy this quite unique tool!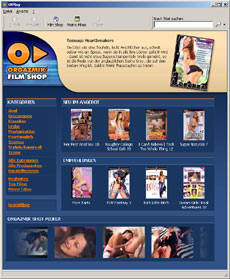 Choose a film...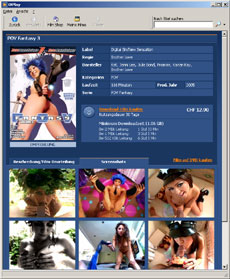 See details and uncensored screenshots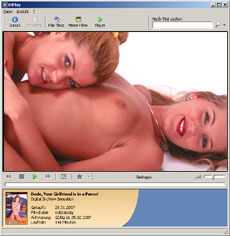 Play the film (also fullscreen) and make bookmarks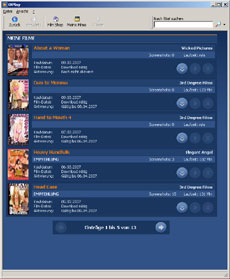 "My Films" page and download button